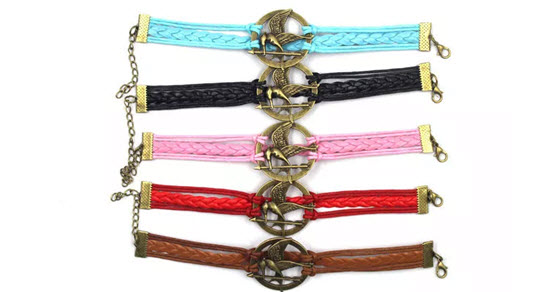 Choxi is running a big $2 liquidation sale today and one of the items is a Mockingjay bracelet! We've seen good deals on these before but never as low as $2!
The bracelets are "Twined Genuine Leather" and are still available in the following colors: Black, Blue, Brown, Pink, Red. The Mockingjay emblem itself is made of bronze alloy.
The sale will run through January 30 or when they sell out, whichever comes first. At this price, you can get them in every color!
Visit Choxi for more information.
{ 0 comments }