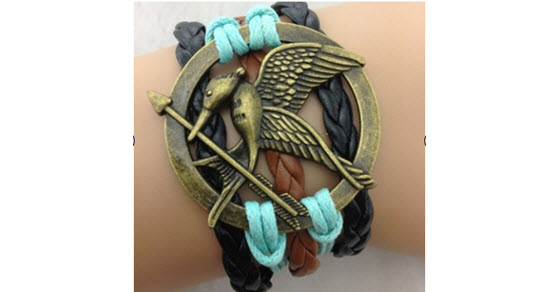 I was shopping around on the Rosewe site today and came across this Mockingjay-inspired color block bracelet. I saw similar ones on Amazon, but the shipping was crazy high or was going to take over a month. This one is on sale for only $4.69 PLUS you get free shipping!
There isn't a whole lot to the description, but it does say that it is 18cm, pretty standard for a bracelet like that. It's called the "Metal Bird Decorated Color Block Bracelet" on their website.
If you want them in time for the Mockingjay Part 2 movie release, I would definitely order now because it does look like it could take 2-3 weeks to arrive depending upon where you live. At $5, you could get them for you and all of your friends as a fun keepsake from seeing the movie together.
Get Free Hunger Games Email Updates