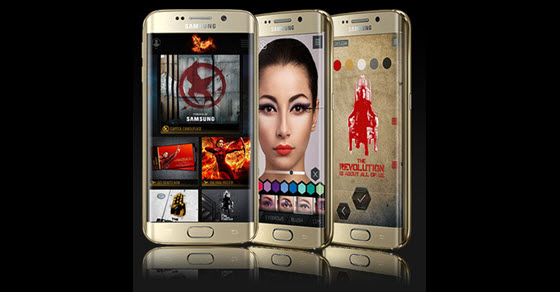 The Hunger Games App has been given an upgrade for Mockingjay Part 2. The new app revision was released October 22. The app has been renamed "The Mockingjay App" and is available both through the iTunes App Store and Google Play.
What will you find in the app? There are a few main sections: Capitol Camouflage, Revolution Graffiti Marks, 3D Hovercraft, and District 13 Underground Schematic. It's definitely a fun way to dive further into the world of The Hunger Games. And if you take a picture of yourself using the Capitol Camouflage and share it with #mockingjaypart2, you might even get featured in the app.
As for reviews, they are mixed. While a few people are saying that they love it, others are saying that it is crashing for them and they can't get it to work. Obviously a lot of that is dependent upon the device you are running it on. We tried it and didn't have any problems at all. The Camouflage part was the coolest!
Although there are not a huge number of options in the Camouflage part of the app, there are enough to make it fun to play with. You can add things to your eye, lips, cheeks, and eyebrows. Then there is a button to take a snapshot and you can share it however you want. Here's one I did: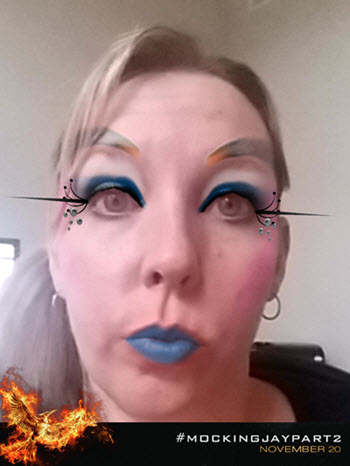 You could definitely spend quite awhile adding different options and changing colors. I love how shareable the images are.
I would say that it is worth downloading the app if nothing else just to use the Camouflage function. You can also watch the trailer, buy tickets, etc. It all depends how much time you want to spend in it.
{ 0 comments }