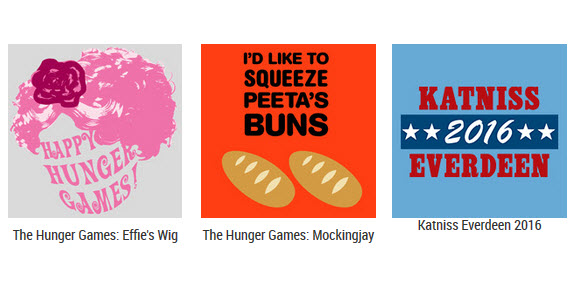 Cafepress is running a huge 30% off sale today for April Fool's Day. Just use code NOJOKE30 to take 30% off most of their products. We LOVE their personalized Hunger Games collection. Some of my personal favorites:
Mellark Bakery Mug
Mockingjay Hanging Tree Women's Shirt
Snow White Rose Tote Bag
Down with the Capitol Shirt
Katniss Everdeen 2016
You Love Me: Real or Not Real Necklace
District 12 Shirt
Check out their whole collection today and take advantage of this great deal!
{ 0 comments }