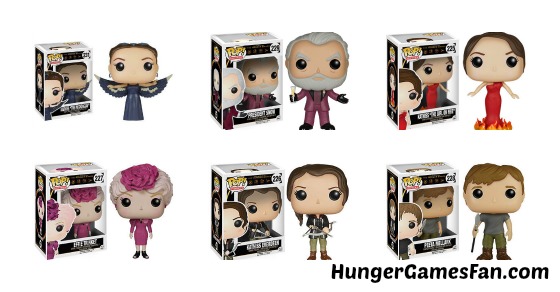 Are you ready for what might be the cutest Hunger Games merchandise ever? Funko is adding to its Pop! Vinyl Figure collection an entire set of figures based on the Hunger Games movies.
Up first are 4 different Katniss figures (Bow and Arrow, Girl on Fire, Mockingjay, and Wedding), President Snow, Effie Trinket, and Peeta Mellark. All of them have amazing details for being only 3 3/4 inches tall. They come packaged in window display boxes for those of you who want to look but not touch.
Although they are supposed to retail for $9.99, a lot of it will depend upon supply and demand. Here are some of the places we have found that you can order them:
Here's a closer look at the Hunger Games Katniss with Bow and Arrow: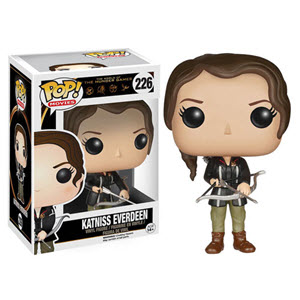 You can see the details of the bow/arrow as well as her spear. She's dressed in her first movie/book battle gear. The President Snow figure has a rose in his pocked and a glass of champagne. Effie is wearing her pink dress with her big pink flower hat. Each of the other Katniss figures is also completely decked out!
We'll be anxious to see if more Hunger Games Pop! Vinyl Figurines start popping up soon!
Get Free Hunger Games Email Updates