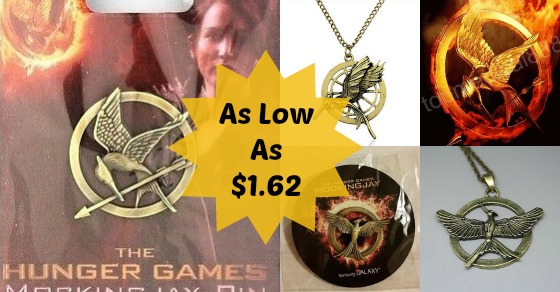 I am a sucker for a good deal and when it happens to be on Hunger Games merchandise, that makes me even more excited!
Searching around on eBay today I found a bunch of different Mockingjay pins and necklaces for really great prices. Some of them are official and some seem to be fan-made.
You can see the difference in the early Mockingjay pins (where it is facing down) and the later ones, where it has its wings spread and is flying up. The early ones are supposed to represent the one that Katniss actually wore during The Hunger Games and is great for any Hunger Games fan or someone putting together a Katniss costume.
The later ones are harder to come by because they will coincide with the Mockingjay movie release in November. The official ones that are for sale were from 2014 San Diego Comic Con (SDCC). There are not a lot of them, so they cost more. But it is likely the exact same ones will go on sale at places like Hot Topic and Amazon some time this month.
The cheapest one that I found was for $1.62 and included free shipping!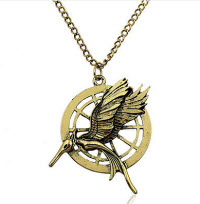 The best I could find on the SDCC one was $4.00 plus $2.25 shipping—still not bad!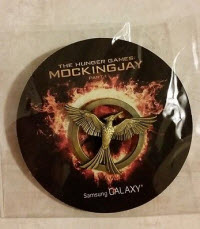 All of them are "Buy It Now" which means that you do not have to bid on them. You can just buy them outright.
{ 0 comments }