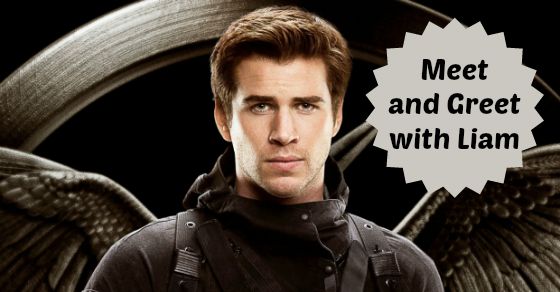 I didn't think that anything could be more exciting then tickets to the "Hunger Games: Mockingjay Part 2″ premiere until I saw the unbelievable opportunity that IfOnly has right now.
In addition to 2 tickets to the premiere, you get 2 passes to the after party AND….
A Meet and Greet plus photo with Liam Hemsworth!!
Can you even imagine? Attending the Hunger Games premiere AND meeting Gale for a photo opp? Then going to the after party that will be attended by the cast and other people in the industry.
The event will take place in Los Angeles in mid-November. Proceeds from the auction will benefit The Charlotte and Gwenyth Gray Foundation. The organization was created to raise money to fund medical research regarding Batten disease.
Visit IfOnly now for more information about the auction and keep an eye out for any other items that you might be able to bid on or buy outright. Even if you don't end up getting THIS one, the site itself is really cool with all kinds of different opportunities for autographs and celebrity experiences. One of these days I am going to buy something there!
Get Free Hunger Games Email Updates