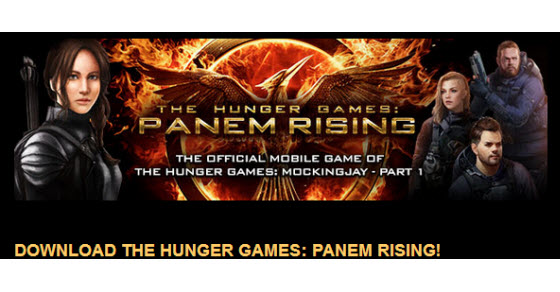 Have you downloaded the official mobile game for The Hunger Games: Mockingjay Part 1 yet? You can get it for free either from the AppStore or Google Play.
Game description:
Fire burns brighter in the dark… Katniss Everdeen has agreed to unify the districts of Panem against the Capitol. Help Katniss enlist other rebels in this Role Playing Card Collection Game that will immerse you in Panem's unique districts. Rise up now and take back Panem from President Snow!
Overall the game is getting pretty good reviews–a rating of between 4 and 5 with thousands of people playing.
Get Free Hunger Games Email Updates