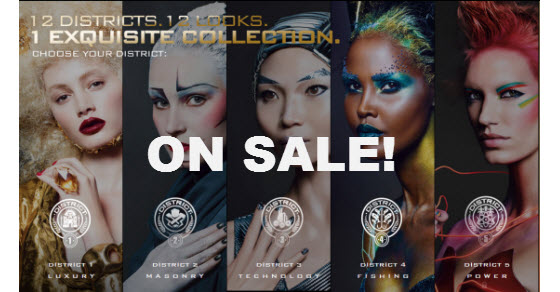 Walgreens is running a sale right now where if you buy one CoverGirl Hunger Games makeup product you get the second for 50% off. Not a bad deal! The entire line is made up of products that supposedly represent each District.
Choose from favorites like:
Flamed Out Shadow Pot Red-Hot
Queen Collection 1 Kit Eye Shadow
Lip Perfection Lipstick Burn 290
Queen Collection Vivid Impact Eyeliner Pencil Cabernet
Flamed Out Shadow Pencil Ashen Glow Flame 335
Prices start at about $4 so you could end up getting 2 for as little as $6 depending on what you choose. The deal ends November 30. You can get them in stores or online but the biggest selection is online.
Get Free Hunger Games Email Updates