We've saw a lot of cute Hunger Games fan shirts when the first movie came out, but the ones we found today are our favorite ever! Redbubble has an entire collection of shirts designed by fans that are both hip and fun.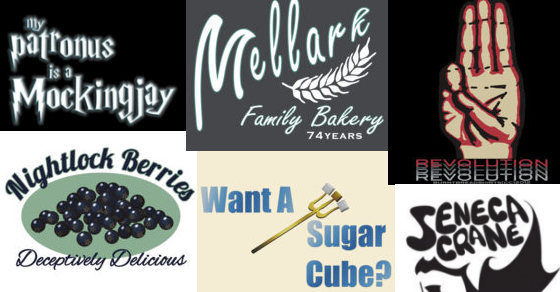 Here are some of our favorites:
where's finnick? Odair He Is
Want a Sugar Cube?
Catnip
My Patronus is a Mockingjay
Mellark Baked Goods
Team Seneca Crane's Beard
Nightlock Berries: Deceptively Delicious
Quarter Quell: 75 Years of Capitol Bliss
Cinna Told me to wear this
That is Mahogany!
You get the point. There are over 400 different Hunger Games designs on the site ranging from quotes to characters.
Once you pick a style, you can then customize the shirt–t-shirt, v-neck, hoodie, etc. You can also choose from about 20 different colors and from sizes small to 3XL
Which Hunger Games fan shirts from Redbubble are your favorites?
Get Free Hunger Games Email Updates