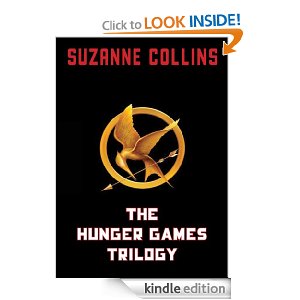 If you don't already have a Kindle copy of the Hunger Games trilogy, now is the day to buy it! You can download the entire set of 3 books for only $5 at Amazon (regularly $54). That's a savings of 91%!
The set includes The Hunger Games, Catching Fire, and Mockingjay.
We're not sure how long this deal will last, so if you want it you may need to get it today!
Get Free Hunger Games Email Updates