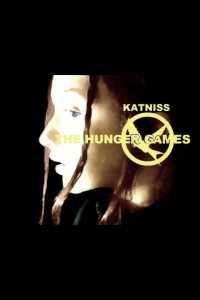 We're excited to begin the first in our series of featured Hunger Games fans. Meet Hannah, pictured above doing her best "Katniss."
Name- Hannah L.
Age- 13
State/country- Trenton,NS,Canada
Favorite Between Peeta and Gale - Peeta, but I don't want it to be like twilight.
Why She Likes the Hunger Games – Josh is in it and it is a suspenseful novel,I just fell in love with it when I first read it. I read the trilogy in 3-4 days, I wouldn't put them down.I have the pin and a black leather jacket, I sometimes wear my hair in a braid and I ordered a DWTC scarf on etsy.com.
Get more information on how to be a Featured Fan!
Get Free Hunger Games Email Updates