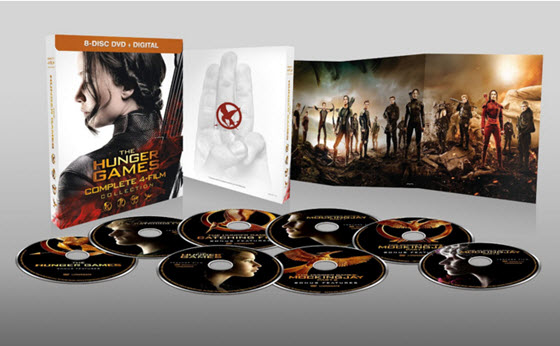 The set Hunger Games fans have been waiting for will be here soon! You can pre-order now The Hunger Games: Complete 4 Film Collection on DVD or Blu-ray. Amazon will start shipping it on March 22.
What is included in this awesome set? All 4 movies PLUS over 14 hours of special features. Special features include:
Deleted scenes from all of the movies
Audio commentaries
Music videos
New and pre-released featurettes
Even  if you already have the first 3 movies, this Collector's set will be well worth the $35-49 (depending on whether you order DVD or Blu-ray).
If you want to order just the Mockingjay Part 2 DVD, that is available for $19.99 and includes the digital copy.
Have you pre-ordered your Mockingjay Part 2 yet? Will you be getting the Complete Film Collection with the special features?
{ 0 comments }