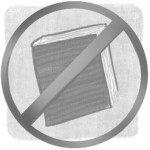 Should The Hunger Games be banned?
Each year the American Library Association puts out a report that lists the top 10 most challenged library books for the past year. The Hunger Games came in number 5 on the list released this month. The list is compiled from the formal written requests that are sent to the ALA's Office for Intellectual Freedom requesting that a book be removed from a library or classroom because of an objection to its content. The Hunger Games joins another popular young adult series, Twilight, which came in at number 10 this year. (You can view the entire list in the State of America's Libraries Report 2011 on page 58).
Although the report does not give more detailed information about the formal requests to remove Hunger Games, a press release from the ALA did mention that the books have been cited for their "violence and sexual content." I must need to go back and read the books again because I don't remember any sexual content. Violence, yes. It's a book about war.
Do you agree that Hunger Games should be removed from libraries and classrooms?
Get Free Hunger Games Email Updates